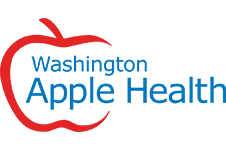 Free or Low-Cost Coverage
Washington Apple Health provides free or low-cost coverage that includes preventative care, like cancer screenings, prescription coverage,
treatment for diabetes and high blood pressure, and many other health care services. You must meet certain requirements and have income below the limit to qualify.

For most people, Washington Apple Health is free, but some families may have to pay a monthly premium. Learn more about eligibility requirements for Washington Apple Health programs. Apply any time of the year to see if you qualify.


Learn More About Eligibility Requirements
Other Ways to Lower Your Costs
You may be eligible for financial help to reduce your monthly premium amount or lower your out-of-pocket costs. When you apply or renew, you'll find out if you're eligible for these savings.